Meet The Board Of Directors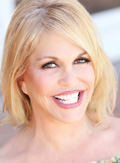 JACQUI COHEN – PRESIDENT
President & C.E.O. of Army & Navy Department Stores. Jacqui started Face The World in 1991 in order to give something back to the city she called home. She is still amazed at the generosity of the people of Vancouver and feels very proud of the fact that many lives have been improved through the hard work of those associated with Face The World.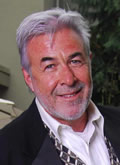 JIM BYRNES
Originally from St. Louis, MO, award winning musician and actor Jim Byrnes has lived in Vancouver for several decades. He is very proud to sit on the board of Face The World and support its efforts to improve the lives of everyone in his adopted home.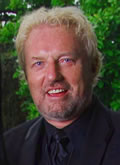 BLAINE CULLING
Owner of Granville Entertainment Group, which operates The Roxy, Doolin's Irish Pub, The Belmont, Legacy Liquor Store and The Comfort Inn Downtown, Blaine is very active in the revitalization of Granville Street and bringing it back to its original splendor. He believes that Face The World has made a great contribution to youth in the downtown core.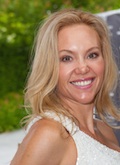 CHRISTIE DARBYSHIRE
Christie Darbyshire is a long time  supporter of Face The World. She is very excited to be a part of such a great organization which supports such worthwhile causes. With five children at home, we are thrilled that Christie is able to find the time to work with us. Before having her first child Christie owned a promotions and event management company. Her experience will definitely come in handy while preparing for our annual gala.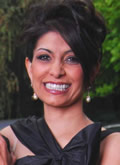 DARCIA DOMAN
Co-founder of Face The World, Darcia is the mother of two. Darcia feels her two greatest accomplishments are her wonderful children and her involvement with Face The World. Darcia saw the opportunity for the more fortunate to give something back and is very proud of how far Face the World has come and what it has done for so many people..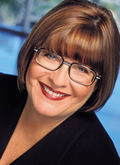 VICKI GABEREAU
Vicki Gabereau is one of Canada's most well know radio and television personalities. Her sharp intellect, quick wit and genuine interest in people helped her win two Leo's in 2004 for her talk show VICKI GABEREAU. Not only has she won and been nominated for several awards for her work on television, Vicki has been the author of two books and holds Honourary Doctorates from Athabasca University and Okanagan University College.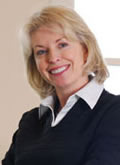 DARCY HIBBERD
Owner and operator of North South Travel Tours Ltd., B.C.'s largest independent travel agency. Darcy was a member of the Young Entrepreneur's Organization and has been a valuable part of Face The World for many years. Born and raised in Vancouver, Darcy lives here with her four children and husband.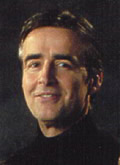 RUSSELL HOLLINGSWORTH
When not designing and building homes for the rich and famous Russell manages to find the time to give something back to the city that has been very good to him.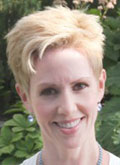 JILL KILLEEN
Jill is a seasoned, and sometimes salty, communications professional with 30 years experience; first in broadcasting producing radio talkshows in Toronto and Vancouver, and then moving into public relations. She establishing Killeen Communication Strategies in 2010, a boutique communications firm specializing in corporate and marketing communications for luxury brands.  She provides senior counsel in media relations, strategic planning and issues management.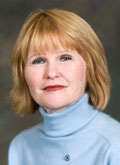 JOY MACPHAIL
Joy is a former Minister of Finance and Deputy Premier of British Columbia. After retiring from politics in 2005, she and her husband, James Shavick, bought OUTtv, the worlds longest running gay and lesbian TV network. Joy spends much of her time now volunteering in her community and tries to make Vancouver a great place for all to live, work and play. That is why she is honoured to be part of Face the World Foundation, whose goals are the same.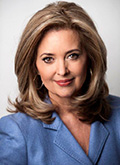 PAMELA MARTIN
Pamela Martin is well known and highly respected as co-anchor of CTV News at Six and has won numerous prestigious journalism awards. But her sense of personal pride and fulfillment comes as she gives of her time and resources to dozens of local community organizations. Pamela's compassion and drive to make a difference in the lives of those around her and beyond make her a valuable addition to the board of Face The World Foundation.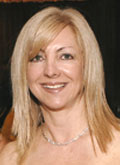 JOSEPHINE NADEL
Josephine Nadel is a Partner at Owen Bird Law Corporation. Josephine has been a long time supporter of Face the World. A native of Vancouver, she recognizes the outstanding charitable contribution of Face the World.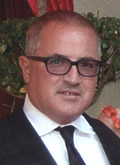 BRUCE ORR
President of Orr Development Corporation, Bruce is married with three kids. He has been on the board of Face The World since 1994.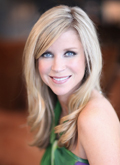 ANNA WALLNER
Anna is a broadcast media personality with over 20 years experience in television, print and digital platforms. As Executive Producer and President of Worldwide Bag Media Inc. she is a creative force behind such hits as Anna & Kristina's Grocery Bag, The Shopping Bags, Beauty Call and many other series broadcast in over 65 countries around the world. Anna holds degrees in Political Science and Journalism and is the winner several Leo Awards and two Gemini nominations for excellence in broadcasting.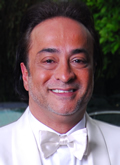 FEIZAL VIRANI
Born in Kenya, and a graduate of London's prestigious Royal College of Art, Feizal has worked as a designer for both Valentino and Lancelli. He has been awarded 'Best New Canadian Designer' and has owned his own atelier, House of Virani in Vancouver. Feizal is a key member of our design and décor committee each year and wants everyone to know he is one of Vancouver's most eligible bachelors.
Meet The Honorary Patrons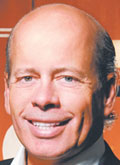 DAVID AISENSTAT
Canadian businessman and philanthropist David Aisenstat, believes that the legacy and enthusiastic spirit embodied in his companies has been a core business value. This spirit is evident in his ongoing commitment and continued support to Face the World.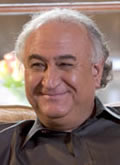 UMBERTO MENGHI
As a celebrated chef and restaurateur Umberto has always given us generous portions of his time and passion for making Vancouver a better place for those in need.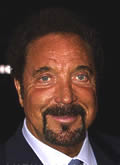 TOM JONES
Tom is an international music superstar whose career has spanned four decades as he continues to play to sold out audiences around the world. Tom co-hosted our first gala event in 1991 and we love him for everything he has done for us.